Force Fx Lightsaber

Made by:

Component:

Metal/Hard Plastic

Company:

Price:

$100-250 USD - retail/online

Model of:
The Force FX Lightsaber or Fx Lightsaber, is a movie non-exact replica of the fictional Star Wars Lightsabers formerly distributed by Master Replicas. As of 2009, they are sold through Hasbro.
These include:
and more...
See also...
Edit

If you have any pictures of them send them in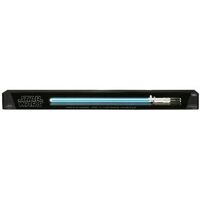 Ad blocker interference detected!
Wikia is a free-to-use site that makes money from advertising. We have a modified experience for viewers using ad blockers

Wikia is not accessible if you've made further modifications. Remove the custom ad blocker rule(s) and the page will load as expected.